Upcoming appearances
Upcoming appearances
Bio
Bio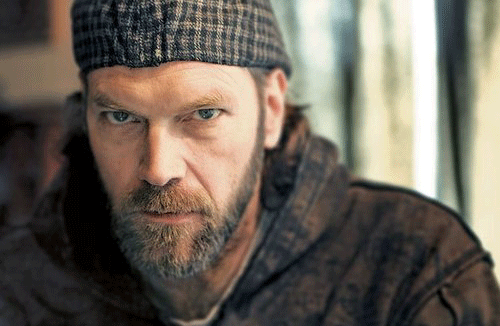 A native of Saskatoon, Canada, Tyler briefly played semi-pro football, before wrestling worldwide professionally from 1986-1999 for the WCW and the UWF as "Big Sky," with his tag team partner, Kevin Nash, and as the evil" Nitron."
His acting breakout came in 2000, when he starred as Sabretooth in Marvel Studio's X-MEN. Additional film credits include PLAYING WITH FIRE, TROY, JOE DIRT, THE SCORPION KING, Rob Zombie's HALLOWEEN, where he starred as Michael Myers, and THE DEVIL'S REJECTS, to name a few. On the television front, his credits include HBO and Hallmark's mini-series HERCULES, HOW TO MAKE A MONSTER, MONK, SON OF THE BEACH, PARTY OF FIVE, THE LIBRARIANS, MIDNIGHT, TEXAS, MY BOYS, and DOOM PATROL. He also appeared as Blackstar in Mark Millar's NETFLIX series JUPITER'S LEGACY.
Mane's production company, Mane Entertainment, has produced two feature films: COMPOUND FRACTURE and PENANCE LANE, and is in the final stages of completing a graphic novel, THE LAST SPARTAN: RED TAPE in 2023.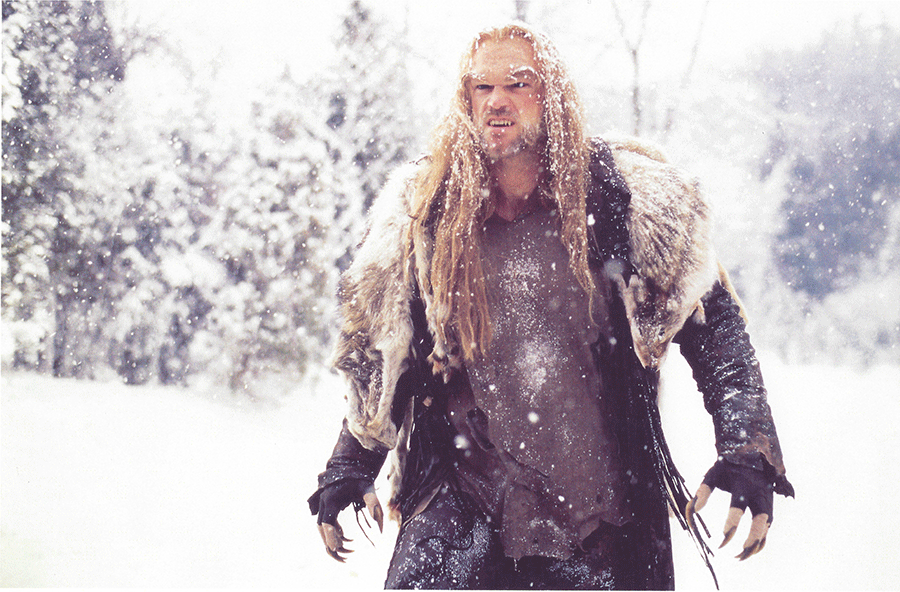 Charity
Charity
I knew human trafficking was a problem. I didn't know how much of a problem it was until I met Frank Kane.
Doing research for our graphic novel LAST SPARTAN: RED TAPE opened my eyes to the reality of it. Human trafficking went from being this unfathomable monster, to a sadistic demon living in my backyard. Literally. Did you know Atlanta, my hometown, is a giant hub? Every time I travel through Hartsfield-Jackson on my con journeys, Delta's human trafficking PSA plays throughout the airport. While it's amazing for Delta to help, it's infuriating that it's necessary.
I realized I could do something. Help spread the word. Find organizations and get involved.
Then, after talking with my fans — hearing their stories, putting faces and names to the tragedies — I realized I HAD to do something. Something more.
Much like Frank Kane.
That is why I'm teaming up with DeliverFund.Org and TraffickinginAmericaTaskforce.org to amplify their mission statements and help them in the fight against human trafficking. I'm constantly looking for other organizations to help and get their messages out also.
Listen, in my line of work, I've seen some vile, unconscionable acts. Most of the time, I play the character doing them.
But I tell you, these stories from my fans — stories like nieces being drugged at clubs, bouncers saving one victim only to find three other girls chained in a hotel room—THAT'S the true horror.
I've also spoken with first responders. I learned that even when rescues succeed, often the emotional turmoil is too much. Healing is a lifelong battle that, sadly, not every victim wins.
We NEED to put an end to this horrible crime against humanity. I believe that together, we can.
Thank you for telling your stories. Thank you for being here and reading my statement. Thank you for caring.
— Tyler Mane

Contact
Contact
Autographs:
While the future store is under construction, the only place to get Tyler's signature is at a convention.
We do not accept ANY personal items for signing. No exceptions.
Submissions:
Mane Entertainment is not currently accepting unsolicited materials or pitches.